New Patient Acupuncture Special
$55!
      Visit Today And Save!
*Includes: Consultation and Initial Treatment

Acupuncture Pricing
Acupuncture Made Easy, Affordable, & Convenient
Packages
| | |
| --- | --- |
| **New Patient Special | $55 |
| Regular Treatment (1.5 hrs) | $90 |
| Follow-up Treatment | $70 |
*Includes: Consultation and Initial Treatment
** New patient only special
New Patient Special $55!
*Includes: Consultation and Treatment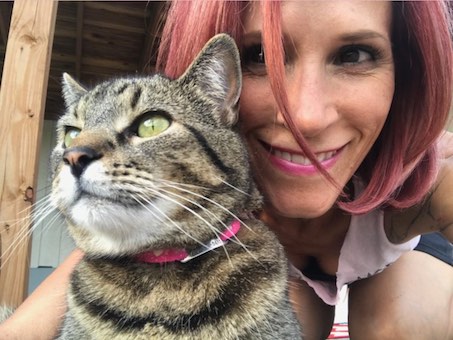 Amy Smith, LAc
Amy has been helping people manage pain, stress, and physical limitations, as well as improve emotional well-being, since 2006 with massage therapy and yoga therapy.
Now she adds acupuncture and plant-based nutritional therapy to her skills to provide her clients with even more relief.
Receiving her education in acupuncture at The Colorado School of Traditional Chinese Medicine, Amy is licensed to practice acupuncture in the state of Colorado.
She is excited to offer people an alternative to western medicine and pharmacology. While she does not replace western medical treatment and therapies, she does offer alternative and adjunct therapies.
Amy is absolutely passionate about living a healthy and compassionate life and is eager to help you on your way to healthy, happy, joyful life!
How Does Acupuncture Work?
Acupuncture achieves the desired results by stimulating specific points near or on the surface of the skin. These acupuncture points have the ability to alter biochemical and physiological conditions in the body. Because acupuncture points are designated areas of electrical sensitivity, inserting needles at these points stimulates sensory receptors. This in turn stimulates nerves that transmit impulses to the hypothalamic-pituitary system in the brain. The hypothalamus-pituitary glands are responsible for releasing neurotransmitters and endorphins, the body's natural pain-killing hormones (thought to be some 200 times more potent than morphine). Endorphins play a significant role in the hormonal system, which is why acupuncture is effective in treating back pain, arthritis, PMS and infertility, and emotional imbalances. The substances released as a result of acupuncture relax the body, and also regulate serotonin in the brain, which affects emotional states. Other physiological effects include increased circulation, decreased inflammation, and relief of muscle spasms and increased T-cell count, which supports the immune system.
Does It Hurt?
Not often, occasionally you may feel the initial needle insertion but it's like a tiny sting. Amy has a gentle needle technique and does all she can to minimize discomfort and bruising. Bruising may occur but it is not common. Most people become so relaxed once the needles are in, they fall asleep!
Will It Work For Me?
Everyone is different, and every condition is different. However, acupuncture has been shown to be extremely effective for many conditions including; pain, injuries, headaches, anxiety, infertility, depression, the common cold, addictions, insomnia, stress, emotional disturbances, and digestive problems.
Can I Receive Acupuncture, Massage, & Chiropractic, On The Same Day?
Yes, receiving them as part of your whole health plan in conjunction with each other can provide you with a deep sense of relaxation and healing, and enhance the effects of acupuncture.
Schedule An Appointment
Includes: Consultation and Initial Treatment.